Katrina ZUNDA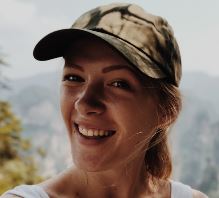 Hello,
I come from a small country in the Baltic states- Latvia.
I have studied languages, culture, and art studies at the Latvian Academy of Culture and worked as a preschool, teacher in a school in Shanghai China.
I have also worked with secondary school students in a Waldorf school in her home country Latvia. I am curious about this world in many ways- mostly through my creativity and wish to approach situations from a unique perspective in order to tackle them.
In my free time, I enjoy being in nature, skiing, and painting as well as organizing international summer camps for children and youth in Latvia and Asia.